​April A. Eisman
Associate Professor, Art History, Iowa State University
(MA Courtauld Institute of Art, PhD University of Pittsburgh)
​
Professor Eisman's research focuses on contemporary art and theory with an emphasis on East German art and its reception. Her numerous publications on the topic include ​Bernhard Heisig and the Fight for Modern Art in East Germany (Camden House, 2018); "Whose East German Art is This? The Politics of Reception After 1989," Imaginations Journal of Cross-Cultural Visual Studies (2017); "East German Art and the Permeability of the Berlin Wall," German Studies Review (2015); "From Economic Equality to 'Mommy Politics': Women Artists and the Challenges of Gender in East German Painting," HCM (2014); and "Painting the East German Experience: Neo Rauch in the Late 1990s," Oxford Art Journal (2012). Eisman also co-organizes the "GDR and Socialisms" Network for the German Studies Association.
​​​​Frank Zöllner
Professor, Art History, Institut für Kunstgeschichte, Universität Leipzig
(​MA and PhD Hamburg University, Habilitation Marburg University)

Professor Zöllner has published numerous books and articles on Renaissance Art (Leonardo da Vinci, Botticelli, Michelangelo), architectural theory (Vitruvius) and art theory (Alberti). Recently he has also written on 20th century art and on art historical methodology (Aby Warburg). His current research focuses on the art of East Germany (GDR) and its afterlife. Recent publications include "Apokalypse und Erlösung. Zum Geschichtsbild im Werk Werner Tübkes" (2012), "De-authentification and Authentification in an by the Contemporary Art Market. The Case of Neo Rauch" (2013), and "Werner Tübke's History of the German Working Class Movement of 1961 and its Place within his Commissioned Art Works" (2018).

---







​
Powered by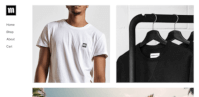 Create your own unique website with customizable templates.