​ABSTRACTS (alphabetical by speaker)

​Occupy Erfurt! A pioneering women artists' collective in the East German province fights the restrictions of communism
Susanna Altmann, M.A., Dresden

In 1983, a group of creative women gathered in Erfurt, in a provincial town of Eastern Germany, GDR. Their first illegal meetings took place in private apartments, squatted underground workshops or galleries. What started out as a clandestine discussion group about feminist issues, questions of gender/identity in literature and art, soon developed into film and performance activities. With inventive 8 mm films they staged their dismay with political restriction, social uniformity and censorship, often using punk elements. At this point, the presentation will also include an excursus into the role of punk culture in the GDR – as an important reference point for many visual artists of the subcultures. Painters Cornelia Schleime and Christine Schlegel for example, who formed close bonds with the subversive art scene in Erfurt, used elements of punk aesthetics in their work, up to performing in a punk band (Schleime). The same applies to Karla Woisnitza and Angela Hampel for whom the visual language of punk helped to express their non-conformity. Three of the protagonists of the "Künstlerinnengruppe Erfurt" even founded a punk group themselves called "erweiterter orgasmus gruppe" (e.o.g. –maning "extended orgasm group").

Generally, it is entirely legitimate to say, that this Erfurt-based women's collective was the first feminist art initiative in communist Germany. It was directed and founded by writer/experimental photographer Gabriele Stötzer (then: Kachold) who was imprisoned in the 1970ies for political activism. The group had no defined physical space for their actions as this would result in persecution/closing down by the state officials. Their activities took place on a nomadic level, sometimes popping up in urban spaces, sometimes protected by the church and often in changing private places and squatted houses. The same applies to their group name, that changed with every film/performance - to prevent being identified by the officials. The films, photographs and performance documents of "Künstlerinnengruppe Erfurt" (Erfurt women artists' group) belong to the most exciting rediscoveries of that time. ​
---

"Real modern art" – Werner Tübke and the Question of Modernism in East Germany
Jessica Backus, New York

"[I]mpressionistic absolutization of light… a centimeter of palette scrapings or flings of the paintbrush do not constitute real modern art. My tendency towards questions of tradition relates to this," Werner Tübke wrote in 1959. One of East Germany's best known and most controversial artists, Tübke (1929-2004) has been described as post-modern, in large part due to his relationship to an art historical past. But is Tübke a post-modern painter? Rather than looking to theories of postmodernism to address this question, this paper argues that we must first reevaluate the status of Modernism in East Germany and, importantly, Tübke's relationship to it. By exploring the artist's encounters with modern art – particularly during his training and early career, and as reflected in essays he wrote for the art magazine Bildende Kunst – I believe we may problematize the Western-centric narrative of modernism, understanding the interplay between Modernism in the East and in the West as what historian Michael David-Fox refers to at "entangled modernities."

---
The Case of Cornelia Schleime: Reading Signs of Artist Agency in Stasi Files
Sara Kurpiers Blaylock, PhD Candidate, University of California – Santa Cruz

To this point, Stasi documents with reference to specific people remain inaccessible to anyone without direct or familial involvement. To some, this protection reinscribes the mythic authority of the East German secret police, shrouding its surveillance in secrecy and mystery. In this paper, I consider the potential generative outcomes that more access to these files—or a fresh interpretation of those already made available—may engender. Hypothesized outcomes include using Stasi files as archives of the transgressive artistic milieu the secret police sought to disenfranchise, as well as evidence of the Stasi's own inconsistent and inarticulate awareness of the very subjects it observed.

My discussion centers on Cornelia Schleime's 1993 work, Bis auf weitere gute Zusammenarbeit, Nr. 7284/85, a series that pairs fourteen of the artist's original photographs with pages from her Stasi file. Schleime's images and text inform each other, and provide a biographical sketch of her life in the years that immediately preceded her 1984 emigration. She both submits and subverts the text—at once embracing her Stasi file as an archive of her life, while also highlighting the absurdity of its observations. Schleime's use of her Stasi file highlights the aporetic function of these documents: as traces that archive her life as well as the conditions of her persecution. Taking her project as an example, I consider the possibility/functionality of using Stasi files as proof of a transgressive artistic milieu, thus inverting the intended function of such documents, asking: What could it mean to read agency in the Stasi archives? Is it possible to read artistic perseverance from within the very documents that record the state's intentions to prevent those innovations?
​
Stasi files reproduced in art exhibition catalogues (i.e. Boheme und Diktatur, 1997 and Zwischen Ausstieg Und Aktion, 2014) likewise inform this discussion. As such, this paper provides examples of ways to interpret Stasi files from an outsider/scholarly perspective. In full awareness of the polemics of this methodology, I posit a way of expanding the discussion of the art of East Germany both beyond and through the country's spectral Stasi presence.

---
Visual Simplicity and its Problems. Modest Art from GDR

​Dr.

Jerome Bazin, Associate Professor, University of Paris-Est C

réteil

The paper will focus on one undated, modest and unknown image,

Demonstration

by Willy Decker, which is now in the Kunstarchiv Beeskow. It is a woodcut about a political march, as we find many in the former East Germany. Willy Decker was an amateur from Eisenhüttenstadt, a city at the border with Poland that was erected from scratch around a steel factory by 1950. He was a loyal party member and organized the amateur movement as well as the "fighting group of the factory" (

Betriebskampfgruppe

) in the new socialist city.

​

The woodcut holds the attention because of its print medium. It is printed on an advertising poster, which celebrates East German chemical products. The image is not a draft, we know that the East German youth organisation (the FDJ) acquired it. The use of an advertising paper comes certainly from the lack of paper in the small industrial town, but it could have been an artistic choice. Anyway the two sides of the image open a wide range of interpretations. Are they opposite, contradictory, compatible, complementary? What is the relationship between the two bodies of the socialist people that are visible here?

This case study will be the opportunity to present several problems: the development of amateur movement in the GDR, the artistic creation under political and material constraints, the image of political mobilisation and of consumption. But, most importantly, it will show how the simplicity of the modest art was constantly twisted.

---
Challenging the State Artist-Dissident Divide: Angela Hampel as Painter and Installation Artist
Dr. April A. Eisman, Associate Professor, Iowa State University


In the early years after German unification, scholarship on East German art emphasized the so-called Staatskünstler (state artists), artists like Bernhard Heisig and Willi Sitte who were not only highly praised in the East but also regularly exhibited in the West and often traveled there. In the new millennium, scholars have shifted to an examination of the "dissident" or alternative art scene in East Germany in major exhibitions like Ohne Uns: Kunst und Alternative Kultur in Dresden vor und nach '89 (Without Us: Art and Alterntaivel Culture in Dresden Before and After 89) and Abschied von Ikarus (Departure of Icarus). This paper seeks to challenge the post-unification tendency to divide East German art into either the State artist or alternative category by focusing on the work and reception of Angela Hampel.

Born in 1956 and trained at the Dresden Art Academy in the late 1970s, Hampel emerged onto the national art scene in the mid 1980s with a Neoexpressionist painting style that quickly brought her fame in East Germany. Vibrant, punk-inspired paintings of feminist figures from mythology like Penthesilea and Cassandra also came to represent the artist—and East Germany—at major exhibitions in the West, including the Venice Biennale in 1988. But Hampel's work was not limited to the traditional medium of painting. She also created a number of installations for and performance works at small—but official!—galleries in Dresden in the 1980s, the type of work scholars currently label as alternative. In fact, Hampel created both types of work at the same time, nor did she suffer from doing so: she was able to travel to the West several times before the Wall fell in 1989. This paper will examine a selection of her paintings and performances before concluding with a look at some of the motivations behind current scholarship's dichotomizing approach to East German art.


---
Vom Kunstgewerbe zum Industriedesign - Die Transformation der Kunstschule Burg Giebichenstein in Halle / Saale von 1945 bis 1958 und die Folgen für die hallesche Malerei

​

Dr. Katharina Heider, Leipzig

Am 10. Oktober 1945, nur 5 Monate nach Kriegsende nahm die Kunstschule Burg Giebichenstein in Halle / Saale als eine der ersten deutschen Kunstschulen ihren Lehrbetrieb wieder auf. Infolge der Widerberufung anerkannter Künstlerpersönlichkeiten gelang es der Burg Giebichenstein, die in den 1930er Jahren neben dem Bauhaus zu den avantgardistischsten und renommiertesten Kunstgewerbeschulen zählte, schnell wieder internationale Erfolge zu feiern. Besonders die Malerei blühte nicht nur an der Schule sondern auch in der Stadt Halle auf. Die Saalestadt avancierte zum Zentrum progressiven künstlerischen Fortschritts.

Doch der zunehmende sowjetisch indoktrinierte Einfluss der Staatsmacht auf die Kultur- und Kunstlandschaft änderte in den kommenden 13 Jahren das Profil der Kunstgewerbeschule vollständig. In insgesamt drei Phasen vollzog sich bis 1958 ein Prozess, an dessen Ende die Burg Giebichenstein fest in der Kunsthochschullandschaft der DDR verankert war. Bis 1989 wurden hier die Designer ausgebildet, welche die dringend benötigten Alltagprodukte der DDR entwickelten. Die Malerei kam in dessen Folge an der Schule fast vollständig zum Erliegen.

​

Mit der Umstrukturierung der Kunstschule einher ging die Vertreibung der politisch und künstlerisch unangepassten Lehrer- und Schülerpersönlichkeiten. Diese flohen als die ersten innerdeutschen Emigranten in die Bundesrepublik und entwickelten sich hier zu erfolgreichen Künstlerpersönlichkeiten. Vor allem die Vertreter der ersten Studentengeneration, wie Hermann Bachmann, Gerhard Hoehme und Herbert Kitzel, gelang in Westdeutschland der Aufstieg. Die Gegenständlichkeit ihrer Studienzeit verlassend, feierten sie mit abstrakter und informeller Kunst in West-Berlin, Karlsruhe oder Paris Erfolge. Insofern legten die Auseinandersetzungen um die Malerei an der Burg Giebichenstein und in der Stadt Halle den Grundstein für Ihre Fortsetzung in Westeuropa.

---
Die Historisierung der Moderne. Museumspolitische Antworten auf kulturpolitische Direktiven in der DDR.
Dr. Sigrid Hofer, Professor, Philipps-Universität Marburg

Seit ihrem Bestehen war die SBZ/DDR darum bemüht, einen Anknüpfungspunkt in der deutschen Kunstgeschichte zu definieren, der die zu errichtende sozialistische Gesellschaft in eine teleologische Entwicklung einband. In diesem Prozess der Selbstthematisierung war der Vorbildcharakter einzelner Künstler bzw. Stilrichtungen keineswegs unumkämpft. Fanden die politischen Führungsschichten hinsichtlich der Vorbildwirkung der Renaissance-Künstler relativ schnell zu einem Konsens, so unterlag die Rezeption der Moderne – selbst jene ihrer revolutionär gestimmten Protagonisten – großen Vorbehalten. Die Präsentation zeitgenössischer Kunst, sofern diese auf die Avantgarde rekurrierte, war nahezu unmöglich.
​
Werner Schmidt, langjähriger Direktor des Kupferstich Kabinetts in Dresden, der sich als engagierter Fürsprecher der Moderne staatlicher Einflussnahme gegenüber als resistent erwies, umging in vielfacher Weise die offizielle Kunstdoktrin. 1970 richtete er eine Ausstellung aus, die sich den geforderten historischen Bezug zunutze machte und Künstler des 20. Jahrhunderts präsentierte, die sich mit Albrecht Dürer u.a. paraphrasierend und variierend auseinander setzten. Geschichte, von den Staatsideologen als Legitimationsinstanz funktionalisiert, diente nunmehr als Camouflage autonomer Projekte.

---
"Flucht vor der sozialistischen Wirklichkeit:" Art and Reality in the Late 1950s

Dr. Heather Mathews, Associate Professor, Pacific Lutheran University

The 1950s were a turbulent time for artists living in the German Democratic Republic. As the SED struggled to define the role and characteristics of East German socialist cultural production, artists faced constantly-shifting expectations, especially regarding style. In the five years between the third Deutsche Kunstausstellung in 1953 and the fourth in 1958, a period of relative openness and cautious experimentation was gradually replaced by one of prescription and public campaigns against uncooperative artists.

From 1956 onward, cultural producers faced increased scrutiny from the Party, in large part due to the critical failure of the 1957 Bezirksausstellung in Halle. With one eye on the art production of the Soviet Union and another on that of West Germany, Party functionaries struggled to define both the "socialist" and the "realist" aspects of East German art. In this paper I will examine the response to Halle, as well as the preparations for the fourth Deutsche Kunstausstellung, and the public debate which accompanied them in the press. In particular, I am interested in the use of the term "Wirklichkeit" and the ways in which it was defined and applied by artists, scholars, critics, and political figures in that debate.

---
A Useable Past for East German Socialist Realism?
Dr. Barbara McCloskey, Associate Professor, University of Pittsburgh

This paper addresses the early years of discussion and debate in the GDR over socialist realism. Considerable attention has been paid to the Cold War confrontation between east and west--and between figuration and abstraction--that was solidified most dramatically by the GDR's anti-formalism campaigns of the late 1940s and early 1950s. Similarly, scholars have explored the ensuing struggle over attempts to impose Soviet-style socialist realism in eastern Germany, and the desires of East German artists to draw on alternative national and international traditions. A compromise position of sorts emerged at the Third German Art Exhibition in Dresden in 1953, a show otherwise heralded as marking the triumph of Soviet-style socialist realism on German soil. While praising socialist realism's triumph, commentators also held up for positive recognition works that explored compatible traditions in German 19th century art, and the newly revived Bildende Kunst followed suit by placing Dürer's Self Portrait of 1498 on its inaugural cover in 1953. These efforts effectively rooted East German socialist realism in an historical lineage subtly distinct not only from that of Soviet culture and tradition, but also, as this paper will explore, from construals of German history that were heatedly debated inside and beyond Germany during World War II and its immediate aftermath.

My presentation aims to move aside from the Cold War (east versus west) framework that has tended to frame understanding of the complexities of the East German art world in its early years. I will foreground instead the impact of conversations and debates on German history between Nazi Germany and the German intellectual migration abroad during and after the war years. I will do so in order to explore how the exiles, their equivocal reception back into a divided Germany, and their contentious understandings of German history and culture helped to shape the nature of East German socialist realism in the early 1950s.

---
Medium Matters: Berlin's 750th Anniversary
Dr. Kristine Nielsen, Assistant Professor, Illinois Wesleyan University

This paper will explore the 750th anniversary of Berlin, 1987, with a particular emphasis on the chosen artistic media and agendas of the cultural authorities in East Berlin. While Ronald Reagan's historical speech at the Brandenburger Tor shapes the anniversary as a quintessential cold war event, the anniversary's visual agendas reveal confrontations and competitions between East and West that prove significant for the history of art. The East German cultural authorities were, in fact, far better prepared for the anniversary than the West, the developments of which they watched closely. Meanwhile, West Berlin scrambled but succeeded in putting together an appropriate cultural program in a short time. Drawing on archival material and examples of the approaches to old and new artistic media from the 1987 festivities, this paper will show the roles these media served in the GDR, from a cultural-political point of view during the cold war and just two years before the fall of the Wall. It will argue that the methodology of Edward Steichen's 1955 Family of Man exhibit continued to play an influential role in East Germany and for the 1987 exhibitions, even with the display of traditional artistic media such as print. Photography begins to find its place within a socialist history of art, as well. The writings on photography by Walter Benjamin, traditionally considered, in the GDR, "insufficiently orthodox" (Howard Eiland, MIT), if not "taboo" (Sarah James, UCL), were far more agreeable than assumed to the GDR's official art culture during the time of the Jubiläums-jahr Berlins.


---
Art and Body - East German Women Artists in Performance and Action

Angelika Richter, Berlin

There was an abundance of illegal happenings and actions within the unofficial art scene of the GDR (the former East Germany) as early as the late 1970s. Against the background of the official art doctrine of figurative, realistic and ideologically aligned "socialist realism", inter-medial works that deliberately induced intersections between visual art and literature, music, dance-like movements and film opened up new aesthetic and political dimensions. The dilemma of action and performance art in the GDR was that in the time of state socialism it was barely visible or allowed to exist. Attempts to enter into the public sphere with a process-based artistic practice were strictly prevented from the cultural political side right up until the late 1980s. Only during the GDR's last year of existence did the association of artists develop a new way of dealing with transgressive forms of performance, installation

and environment art. Thus, the first event that exhibited performance art as an equal alongside painting and sculpture was authorised in 1989.

The reception during the last 25 years ensured that the chapter of action and performance art by male artists in the GDR was largely passed on. But what significance did women artists have for artistic transgression and the development of more process-based art forms? How can this chapter of East German art history be reconstructed from today's perspective?

The lecture will investigate into the artistic practice of women artists such as Gabriele Stötzer, Christine Schlegel, Cornelia Schleime, Else Gabriel and Yana Milev, and will touch on the conceptions of the body and performance art, on (gendered) authorship and different forms of cooperation within the second public sphere.

---
The Dispute about Willi Sitte - No End in Sight?
Dr. Gisela Schirmer, Osnabrück

As an autodidact he developed his art passionately and uncompromisingly by learning from art history's examples from Giotto to Picasso. As a Communist, he wanted his art to support the socialist idea. Whereas in West Germany he was exhibited and appreciated early, in the East he needed considerable persuasion to establish a non-dogmatic, individual realism for socialism. Sittes intention to go new ways in art not against but with the party, after initially great difficulties, proved to be successful as one of the prerequisites for the 1971 officially announced "breadth and variety". After 1989, his proximity to party and state power, although causing an unprecedented opening of the East German art scene, doomed him: When the East German society was divided into victims and perpetrators, Sitte as president of the Association of Visual Artists was assigned to the role of a perpetrator. Allegations to have hurt artists with the help of Stasi could not be upheld. All the more stable is the allegation that Sitte said goodbye to his artistic autonomy by adapting his art to party claims in favor of his career. This makes him unacceptable for the Western concept of art. In addition, his oeuvre opposes depoliticizing. So, in contrast to Werner Tübke and Bernhard Heisig who are declared as victims, for Willi Sitte a retrospective at a major museum is so far not possible. The question arises how the persistent reinterpretation of his artistic development changes the perception of his art and moreover of the conditions of art production in East Germany.

---
Auftragsvergabe im Vorfeld der zentralen Kunstausstellungen der DDREine Untersuchung am Bestand des Kunstfonds des Freistaates Sachsen, Staatliche Kunstsammlungen Dresden

Silke Wagler, Head of the Kunstfonds at the Staatliche Kunstsammlungen Dresden

Die zehn großen zentralen Kunstaustellungen der DDR in Dresden (1946-1988) nahmen den wichtigsten Platz in der Hierarchie der Vermittlung der aktuellen Kunstproduktion in der DDR ein. (Rehberg). Sie waren künstlerische Leistungsschauen der Gegenwartskunst und gleichzeitig kulturpolitische Leitinszenierungen mit 'richtungsweisendem Charakter' im Sinne der Beschlüsse und Ergebnisse der vorangegangen Parteitage der SED.

In Vorbereitung der Kunstausstellungen wurden neue Kunstwerke beauftragt, die die politischen Vorgaben bildkünstlerisch umsetzen sollten. Diese neu entstandenen Werke kamen aber nicht automatisch auch zur Ausstellung. In der Sammlung des Kunstfonds sind etliche dieser Auftragswerke nachzuweisen, von denen jedoch nur eine geringe Anzahl tatsächlich in den Kunstaustellungen gezeigt wurde.

Der Beitrag will ausgewählte Beispiele, vor allem Malerei daraufhin untersuchen, in welchem Verhältnis Auftragsinhalt und Auftragswerk zueinander stehen: Wurde der Auftragszweck "buchstäblich" erfüllt oder frei verstanden? Hatten und nutzten die Künstler individuelle Spielräume? Was bedeutete dies für die Abnahme der Werke? Das Material lässt vermuten, dass die "programmatische Vision" der neuen Werke in den meisten Fällen die kulturpolitische Erwartungshaltung nur unzureichend bedient hat. Aber beeinflusste dies hauptsächlich die Entscheidung für oder gegen die Präsentation in der vorgesehenen Ausstellung oder spielten möglicherweise andere Kriterien dabei eine Rolle?

​

An der Entwicklung und Rolle der Künste in der DDR – und damit auch an den Kunstausstellungen – sind alle Phasen des Arbeiter- und Bauernstaates abzulesen. Deswegen soll im Einstieg in den Vortrag das Phänomen der Kunstausstellung zunächst kurz vorgestellt und in der Argumentation die jeweiligen kulturpolitischen Vorgaben bzw. Charakteristika der in Vorbereitung befindlichen Kunstausstellungen erläutert werden.

---
Tübke as a Communist Artist: What's Wrong with Painting the History of the Working Class?

​Dr. Frank Zöllner, Professor, Univers

ität

Leipzig

In meinem Papier werde ich zunächst die wichtigsten Auftragsarbeiten Werner Tübkes sowie deren Sujets (z.B. Hieroshima, Wiederbewaffnung der BRD, Kapitalismus und Globalisierung, Auseinandersetzung mit dem Faschismus und seinen Folgen, Revolutionen, Geschichte der Arbeiterbewegung) in den Blick nehmen. Es folgt ein Exkurs zur Bewertung der sog. "Staatskünstler" der einstigen DDR durch Kunstkritik und Kunstwissenschaft seit etwa 1990. Ausgehend von den Auftragswerken Tübkes einerseits und der negativen Bewertung seiner Kunst durch Kunstkritik und Kunstgeschichte werde ich mich dann exemplarisch seinen Bildern zur "Geschichte der deutschen Arbeiterbewegung" (Leipzig, Museum der bildenden Künste) widmen. Hierbei sollen sowohl Tübkes Quellen (Texte und Fotographien) als auch seine zahlreichen Vorstudien besprochen werden. Zudem wird es um das in diesen Gemälden illustrierte Geschichtsbild gehen sowie um Tübkes Auseinandersetzung mit der kommunistischen Utopie.

---
Powered by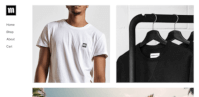 Create your own unique website with customizable templates.